Website Redesign for Law Firm
A law firm in Edmonds, WA was referred to me by another client of mine. They needed their website to look more modern with a rebranding of colors and a modification of their logo.
Their website was done in shades of brown with local scenes from Edmonds and had been done in 2011. Besides the site looking dated, it was not responsive.
Old Website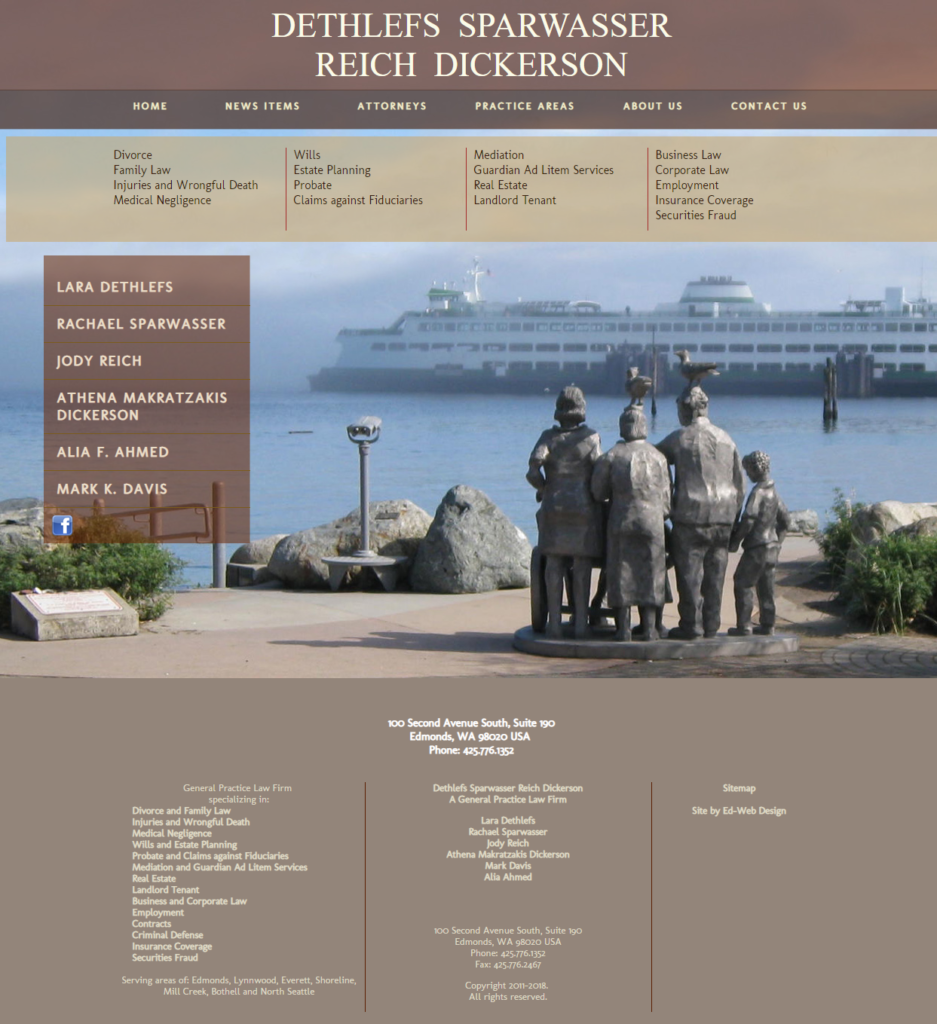 This is the design and color scheme I presented to the law firm.
New Website